Services
Piper Wit Limited & Techsummark.net



And to his surprise, she says yes. Since the young man's father and the mother's husband is evidently no longer a household member as indicated by his long term leave of absence from his usual corner in the home, it is now safe to assume that the mostly dependent father is no longer a financial burden to his mother as his economic contributions were very meager there at best, and since she currently makes much more money at this present time than ever before by washing clothes instead of ironing them, she has estimated that she can afford her son his tuition; but in return she only asks that he sincerely with all dedication do his best throughout his studies. The aspiring young man really doesn't remember ever being this elated, excited, and happy before.

The mentor-ship between the aspiring young man and the former congressman begins in the year nineteen-hundred and thirty-two intently, and it ideally develops and progresses up until the year nineteen-hundred and thirty-four; though following that length of time, the relationship between the two continues but in moderation; and remains that way all the way up to the year nineteen-hundred and thirty-nine.

A lot of insight of which comes by way of the former congressman to the aspiring young man makes a spectacular difference in the young man's understanding of the educational materials that have been set before him as well as the fact that, that mentoring is having a significant impact on the young man's school grades; meaning nearly excellent.

The former congressman shares many stories with the aspiring young man, and the experience for the young man is like mini history lessons to which have spanned from right before WW1 straight through to the latter half of the nineteen-hundred and twenties decade, with insight into how Washington, D.C. was, along with discussions about many important events and timely issues.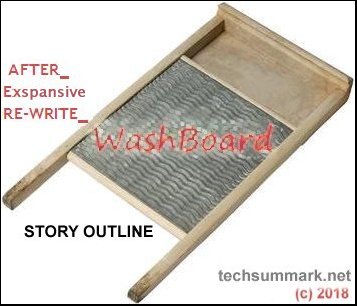 Page 9 of 19
WashBoard (story outline) [After exspansive ReWrite]
Copyright © 2022 by "techsummark.net" · All Rights reserved · E-Mail: info@techsummark.net